Environmental networks for Slovakia
Improving drinking in Slovakia and reducing PET waste at the same time
Our goal is to permanently reduce PET waste.
With Celeste PRO filtration we treat drinking water from the tap. This way, it acquires infant quality and an exceptional taste. 
We provide selected locations with a 100% subsidy for the purchase of filtration equipment, paid for by the Celeste © enviro project.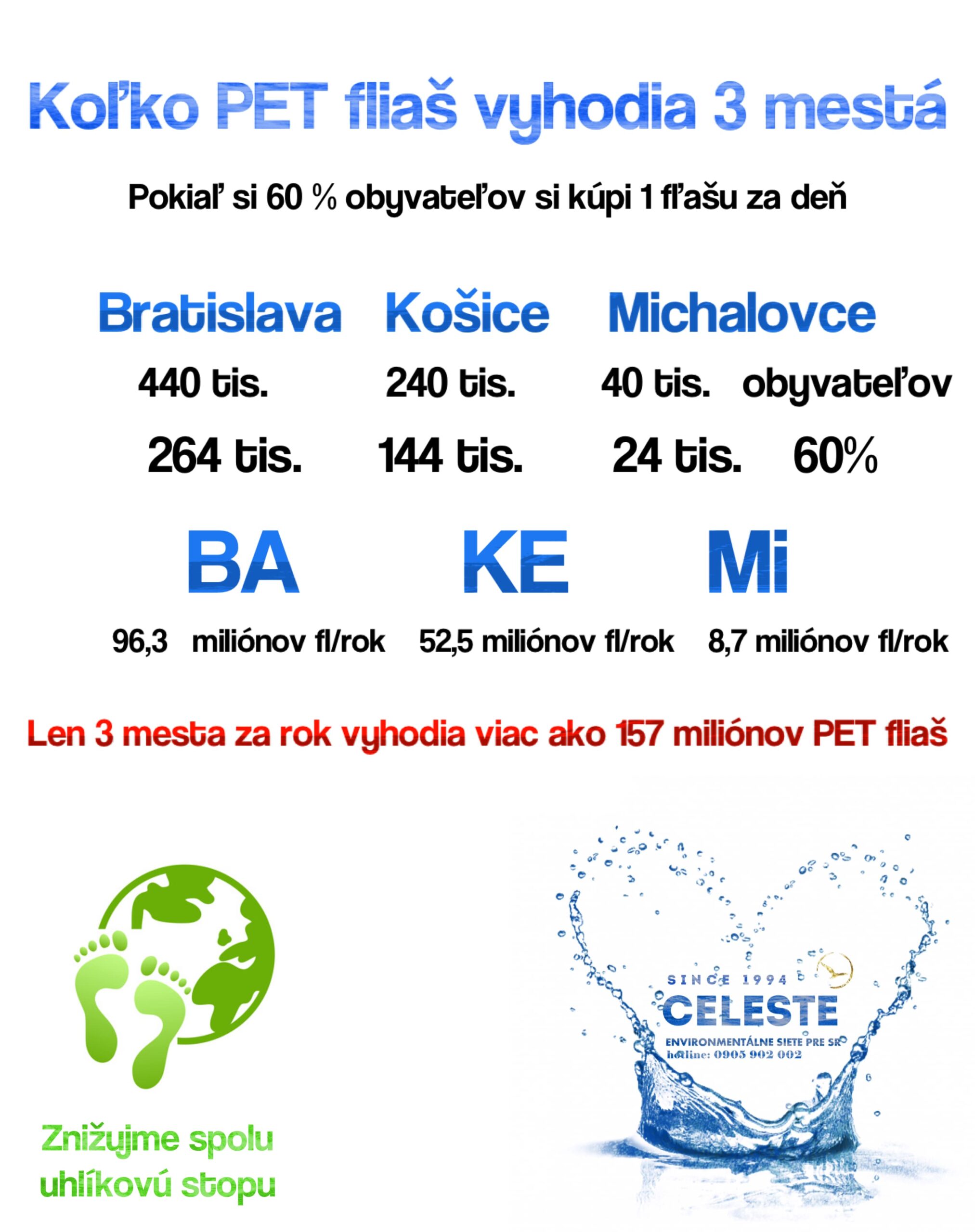 Time and health are precious resources that we don't value at first. We only understand their true value when we have exhausted them.
Protection of the environment
Today, climate change and environmental disruption is a huge issue and challenge that we must face as a society. According to several expert sources, we have only a few years left to start treating the environment differently.
If this does not happen, our Earth will find itself in a situation that will no longer be solvable.
One of the many ways in which we as a society are contributing to the deterioration of the environment is through the overconsumption of PET bottles.
The world currently produces 300 million tonnes of plastic waste per year. A large amount of this huge mass ends up in the oceans. However, it does not completely decompose in nature.
It takes 400 years for the plastic to partially decompose – it breaks down into smaller particles. These are then harmful to animals and also to us humans.
Health promotion
If we drink too little, the fluid is first lost from the extracellular spaces, then from the blood and finally from the cell. The blood thickens and flows more heavily through the thinnest of the hair vessels supplying the body with oxygen and nutrients. The brain, heart, lungs, liver, kidneys and muscles suffer the most. Brain cells do not work optimally, there is a feeling of fatigue, drowsiness, the heart works against more resistance and the muscles begin to produce more harmful waste products, reducing our performance. Our memory, concentration and overall mental vitality also suffer.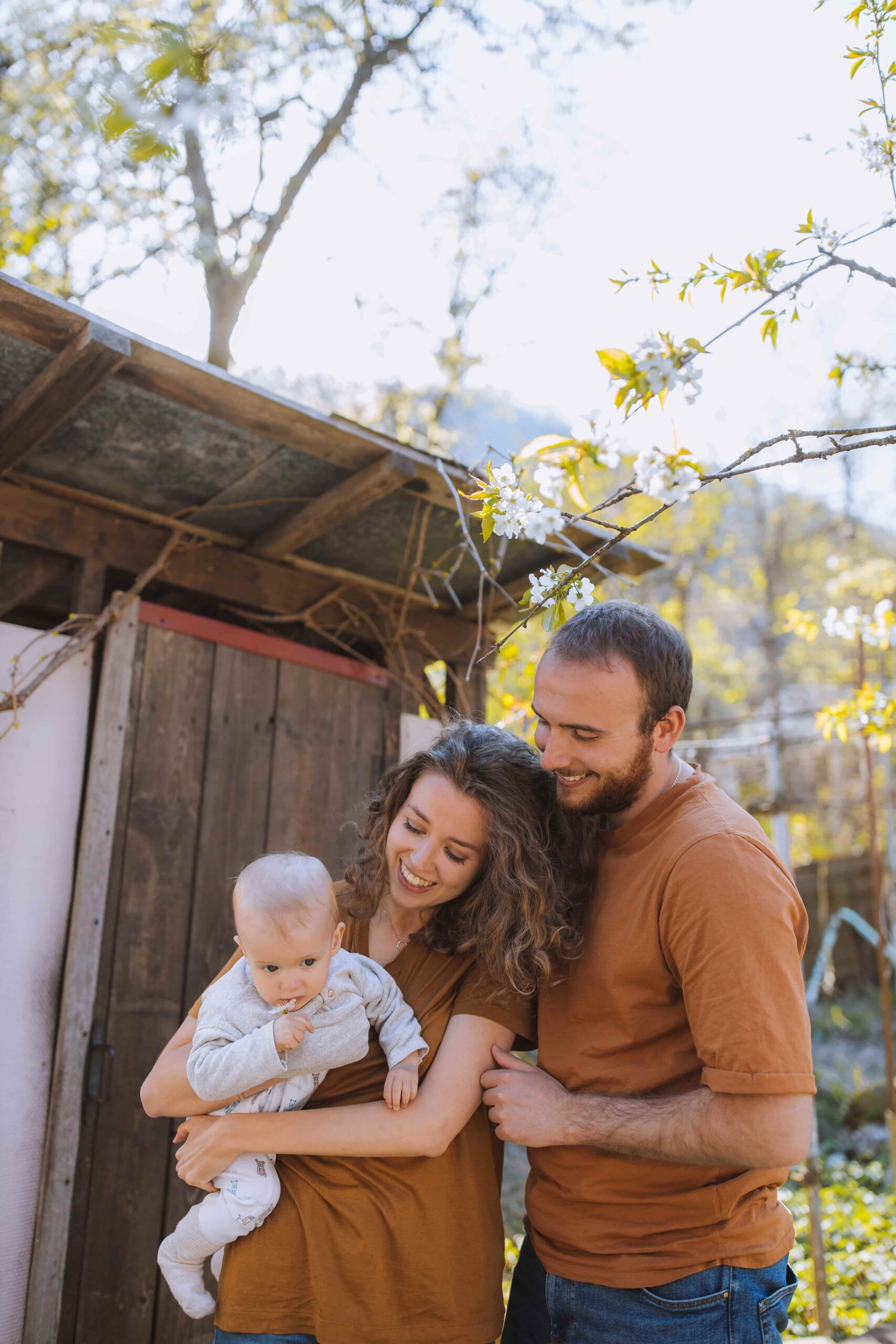 Reducing PET waste at the individual level will be achieved by improving the quality and taste of tap water.  This will significantly reduce buying water from the store and producing PET waste.
The filtration PRO with chlorine-free water supports our immunity. It helps with high blood pressure, cardiovascular disease, diabetes, liver, gallbladder, stomach and digestive disorders.  
We will learn to drink always fresh and tasty water, which will visibly improve the quality of life for us and our loved ones.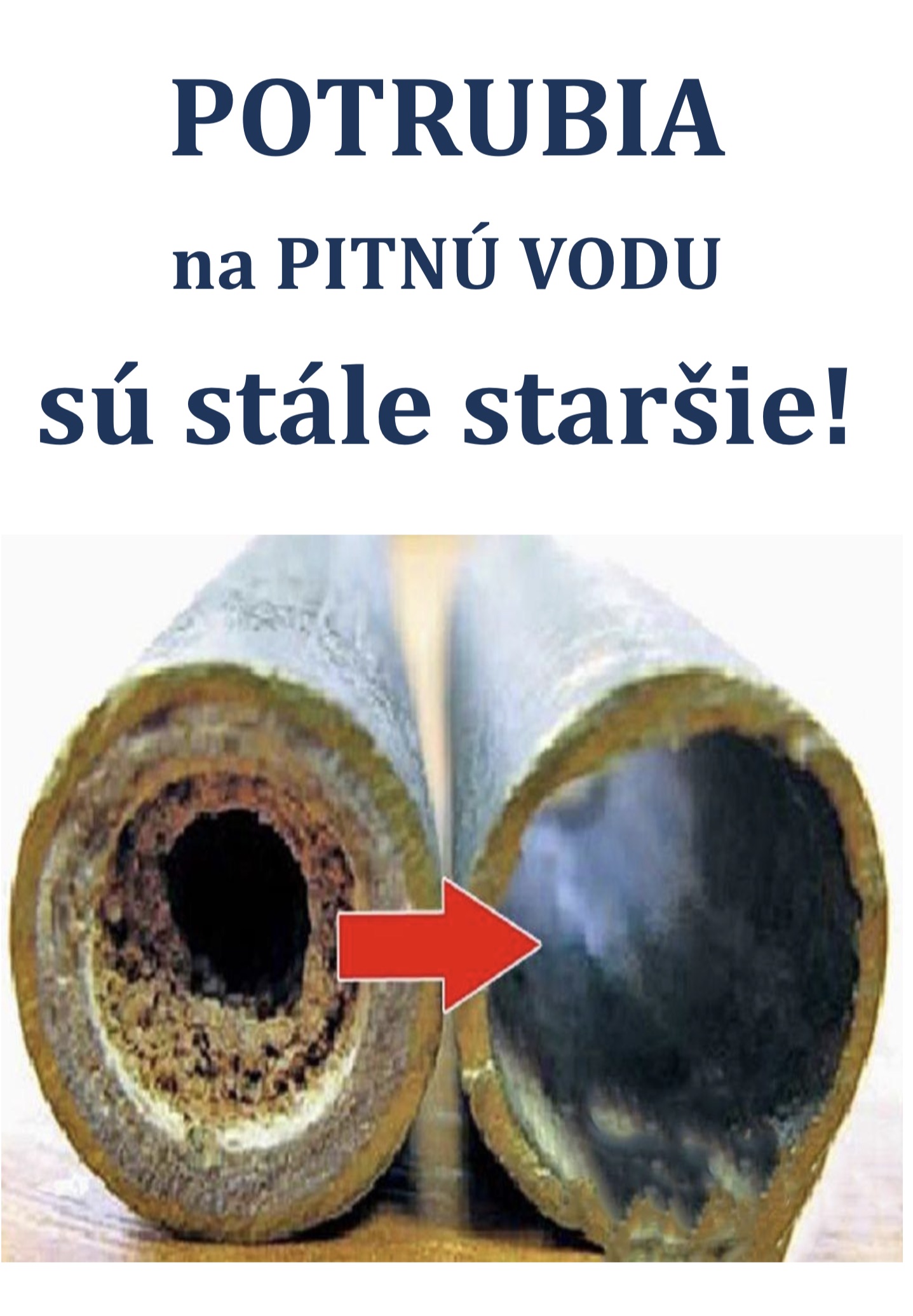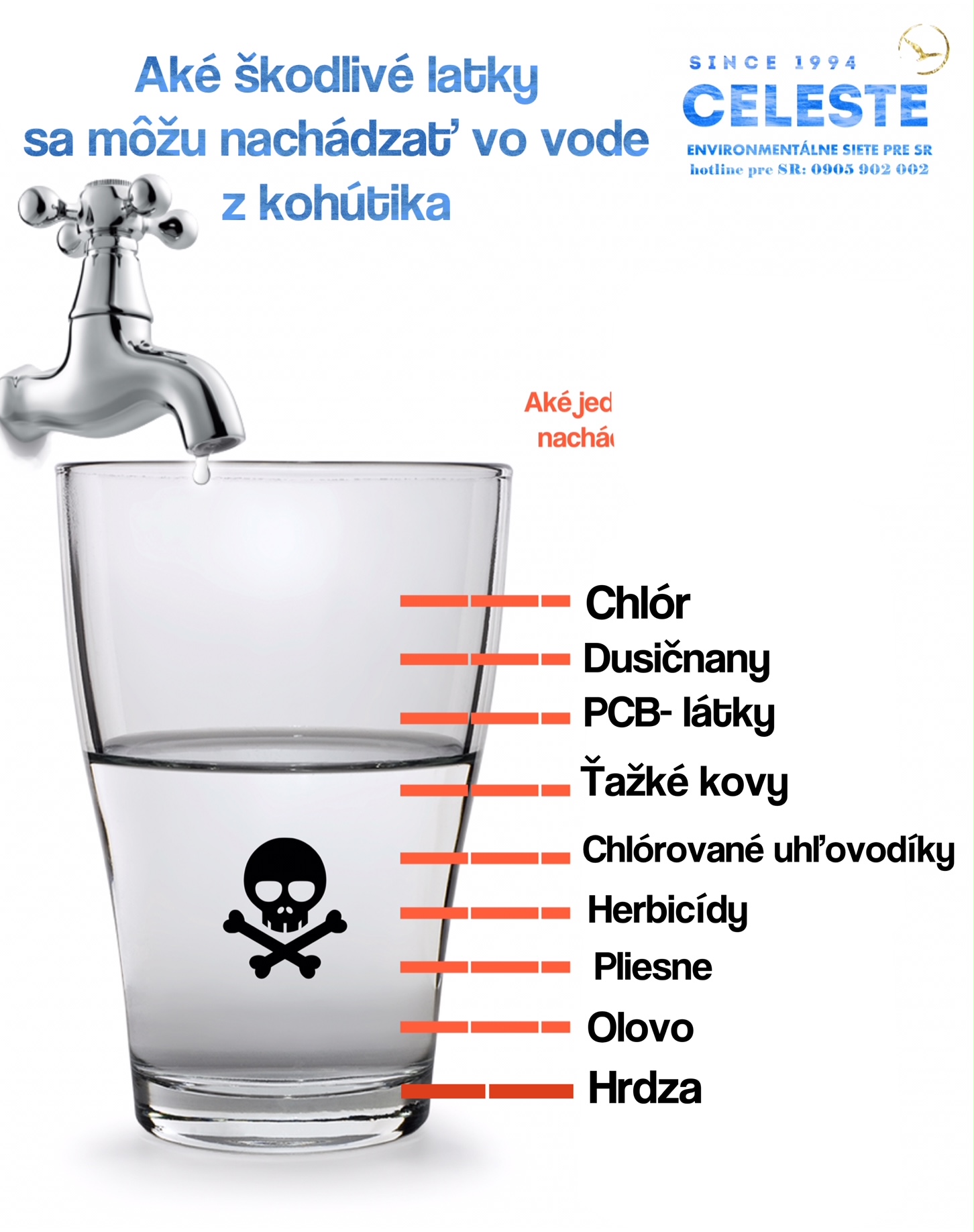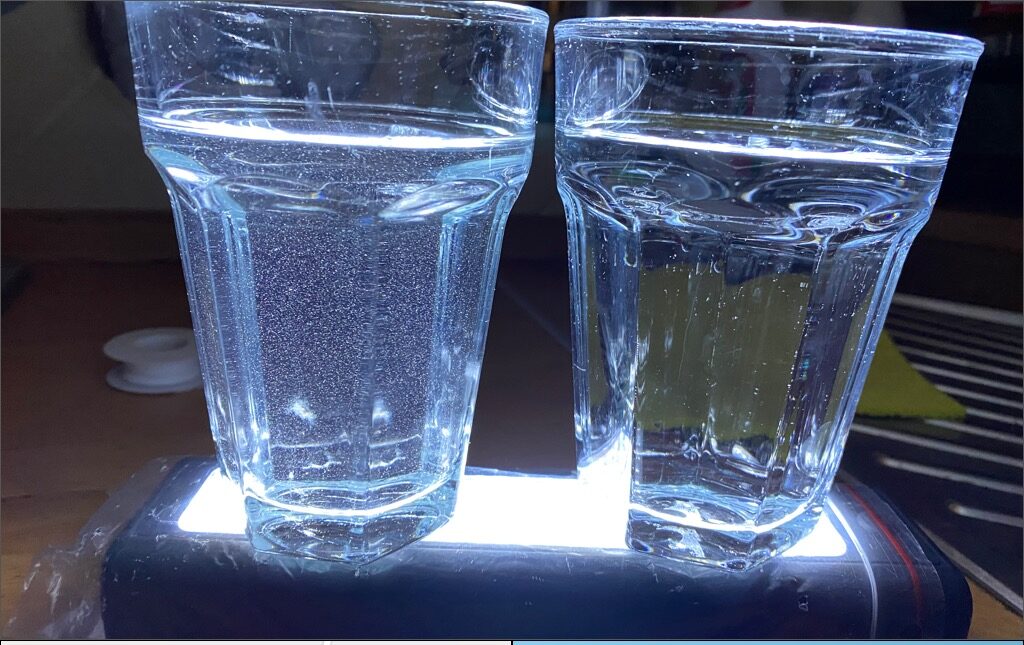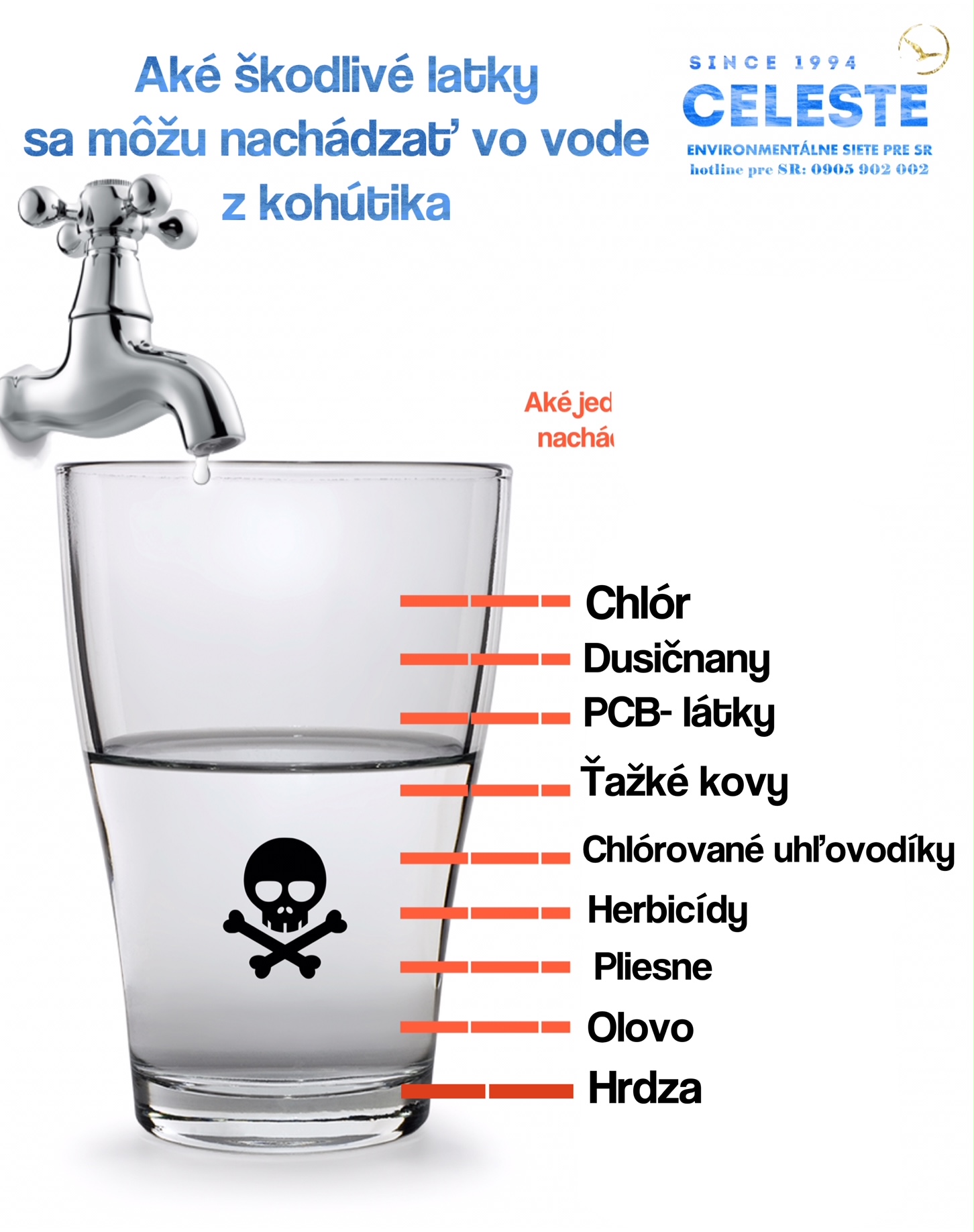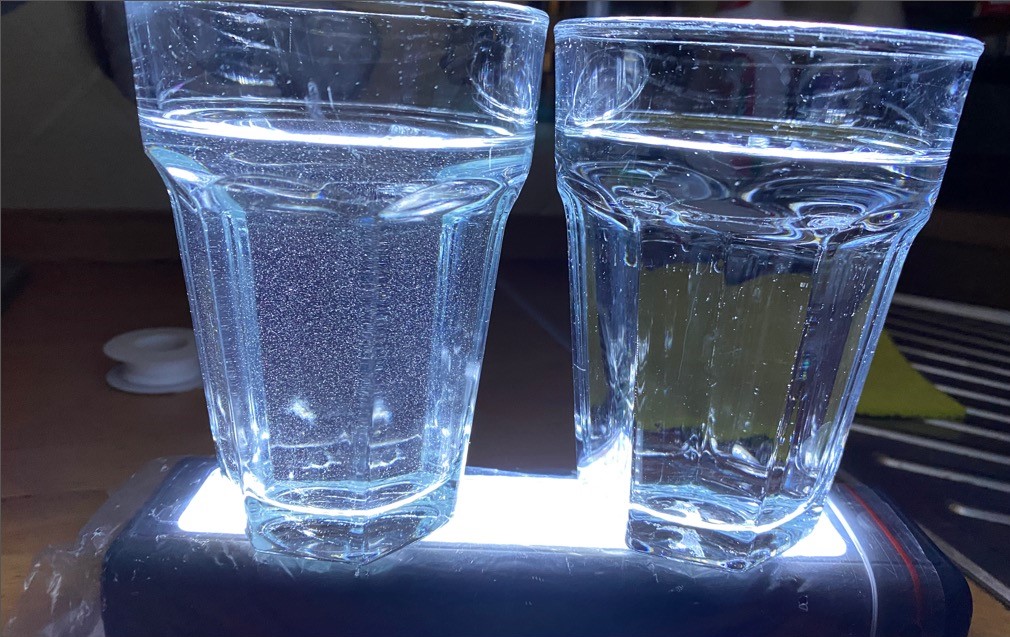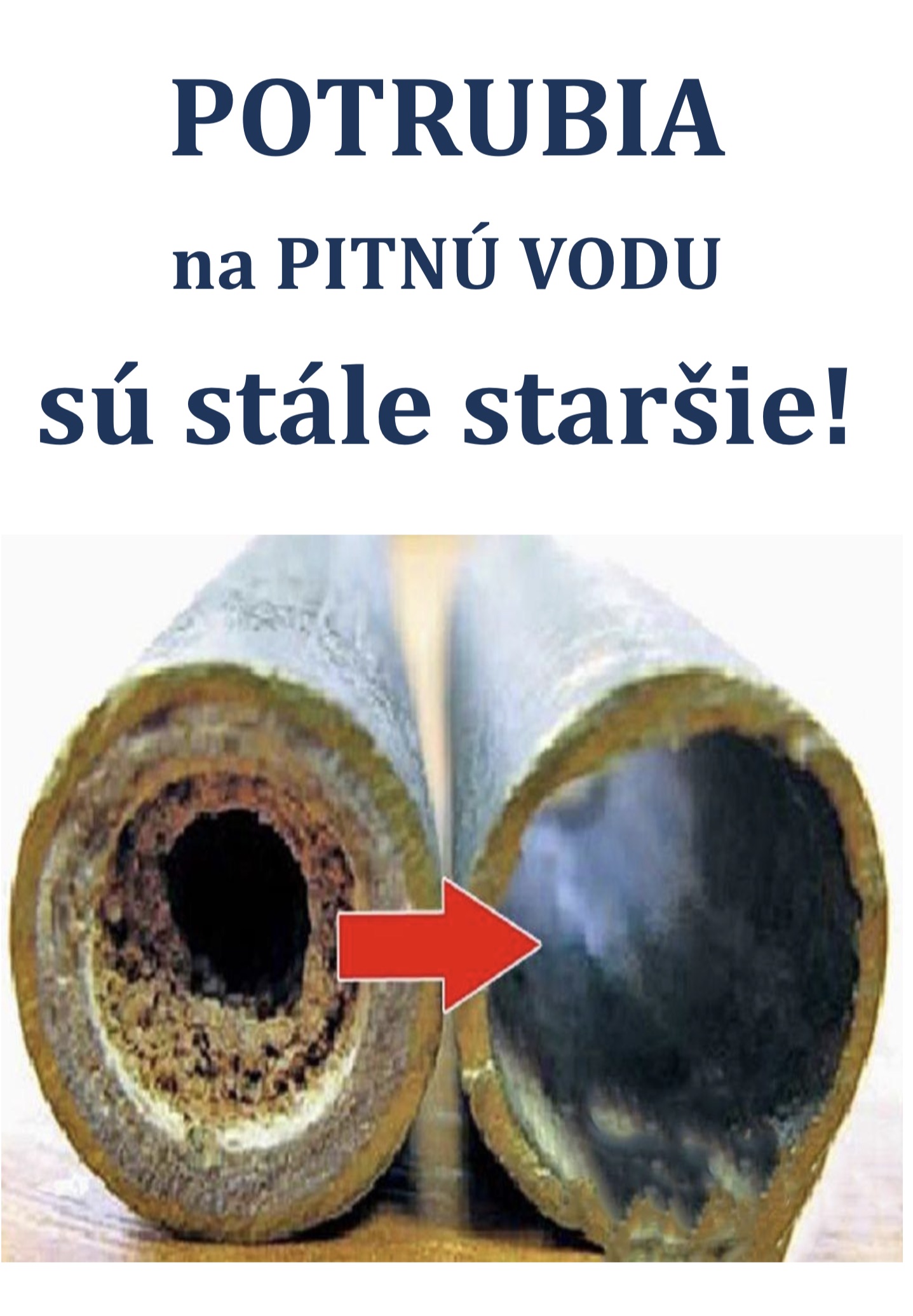 Unfiltered tap water : YES or NO ?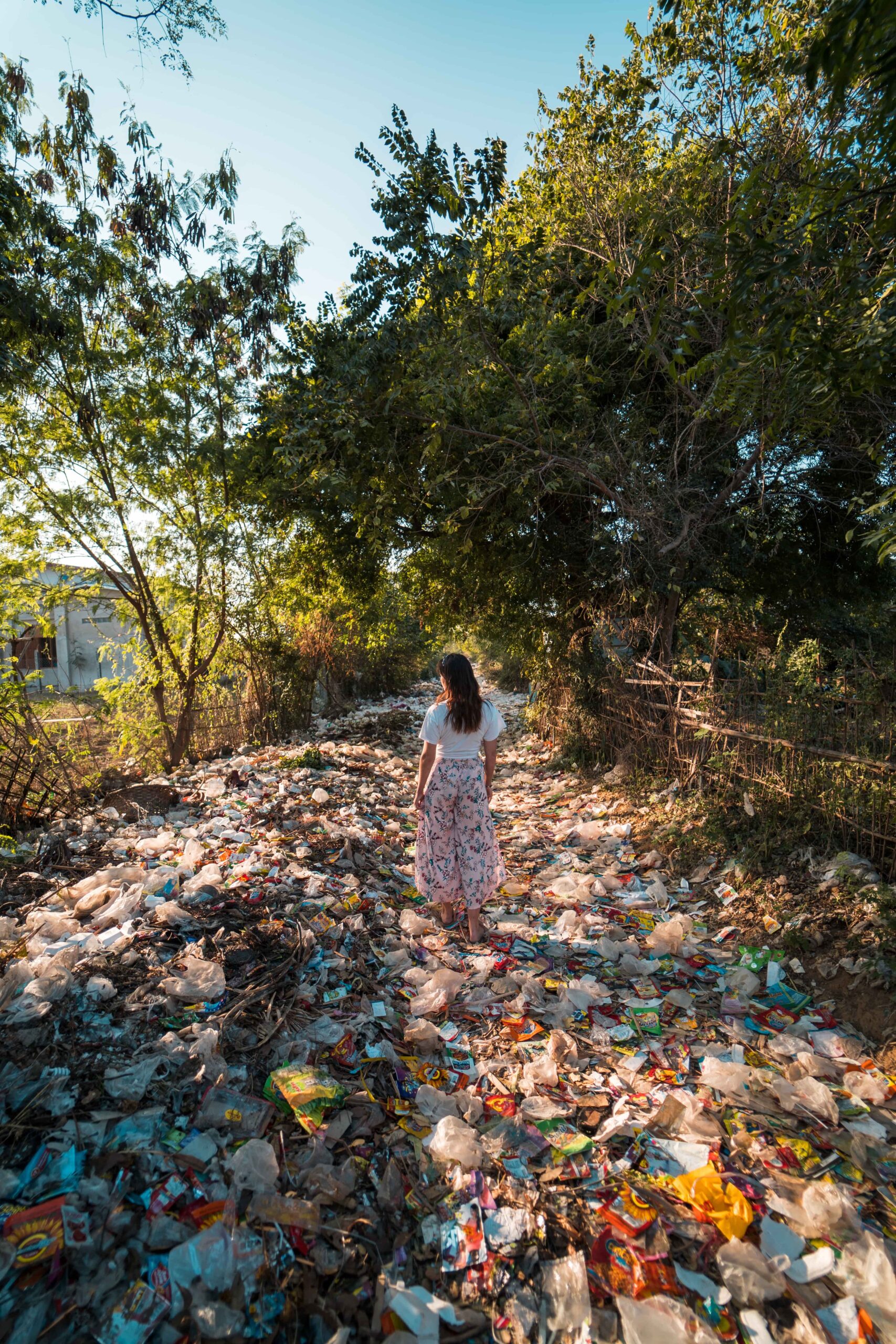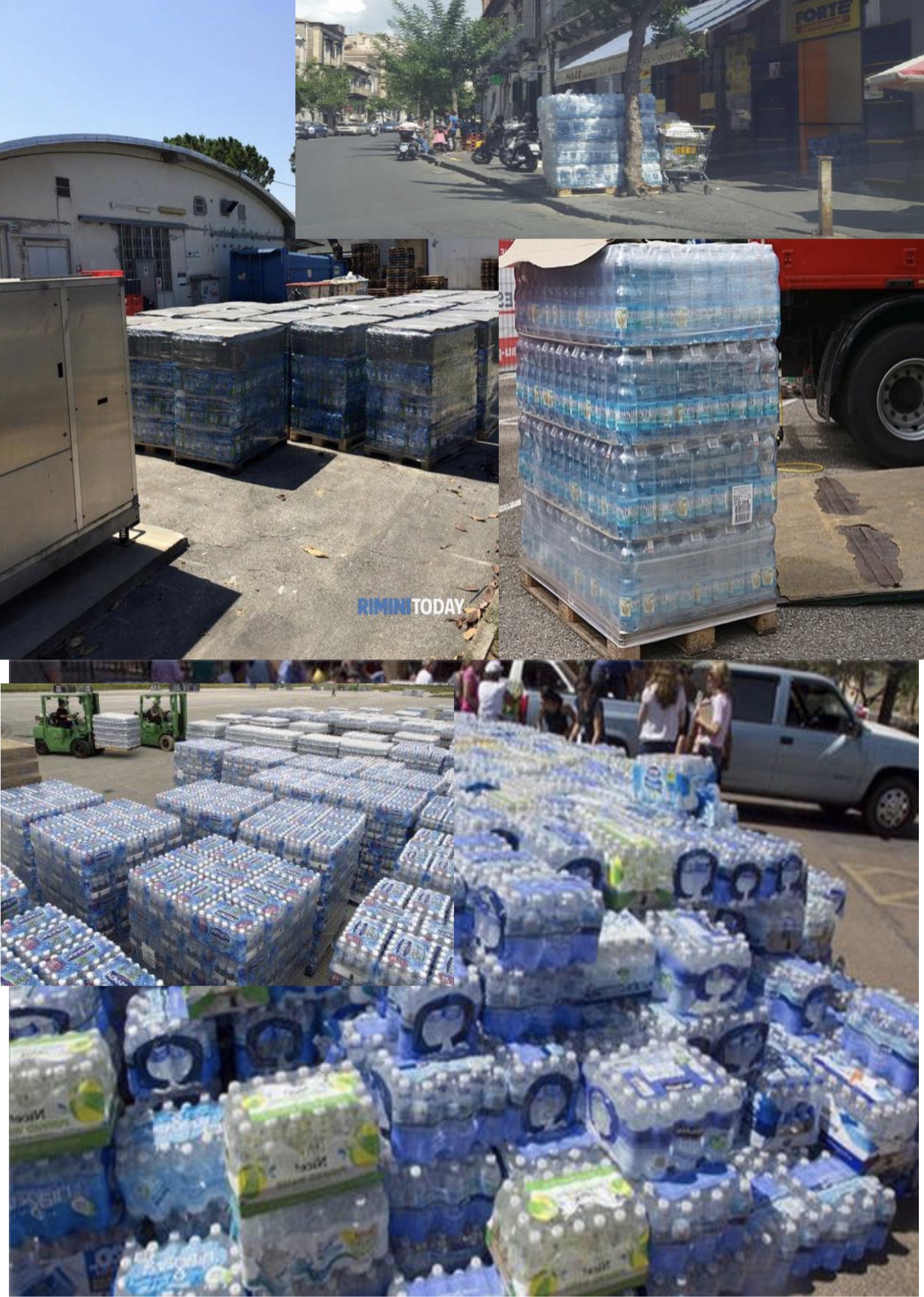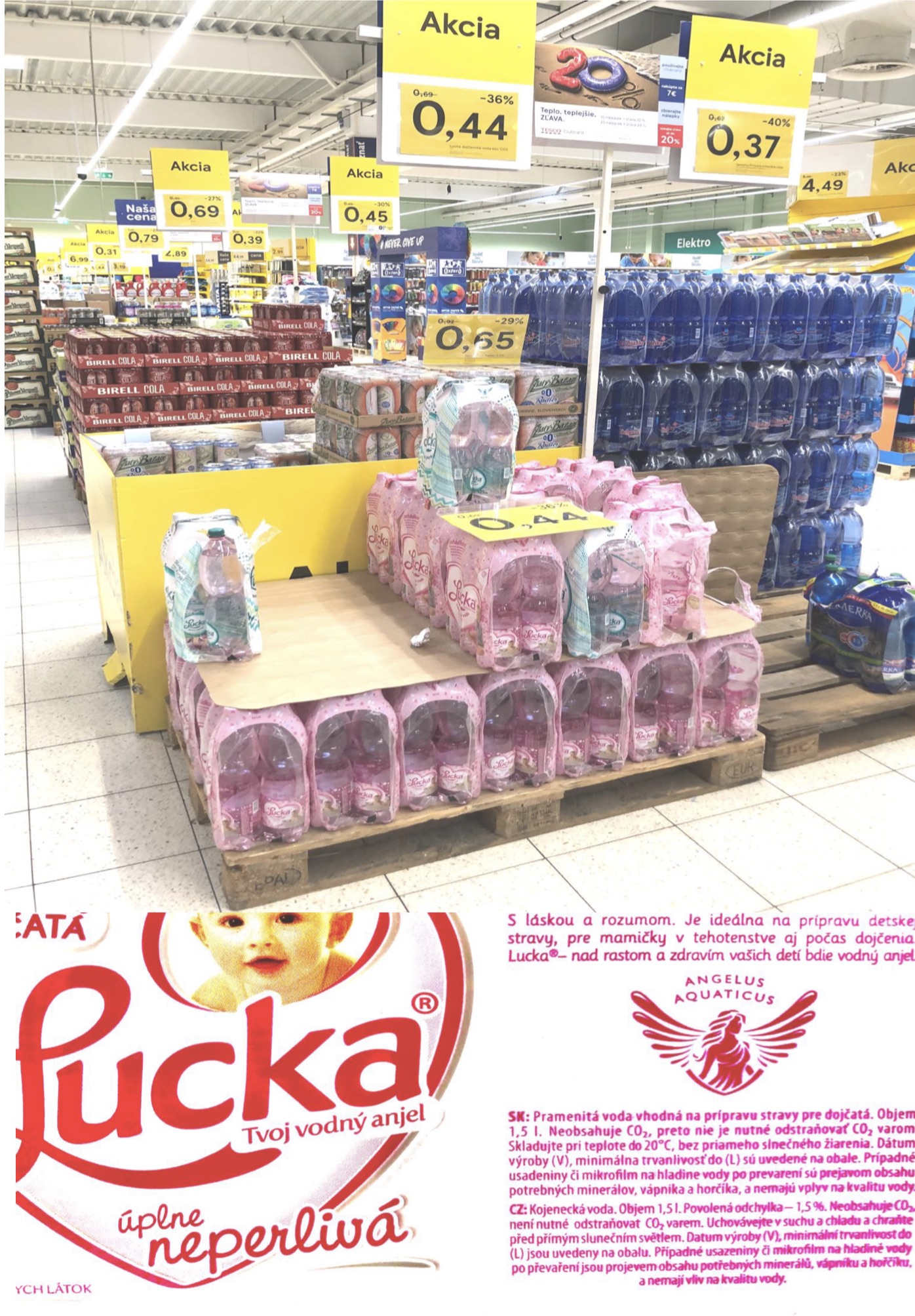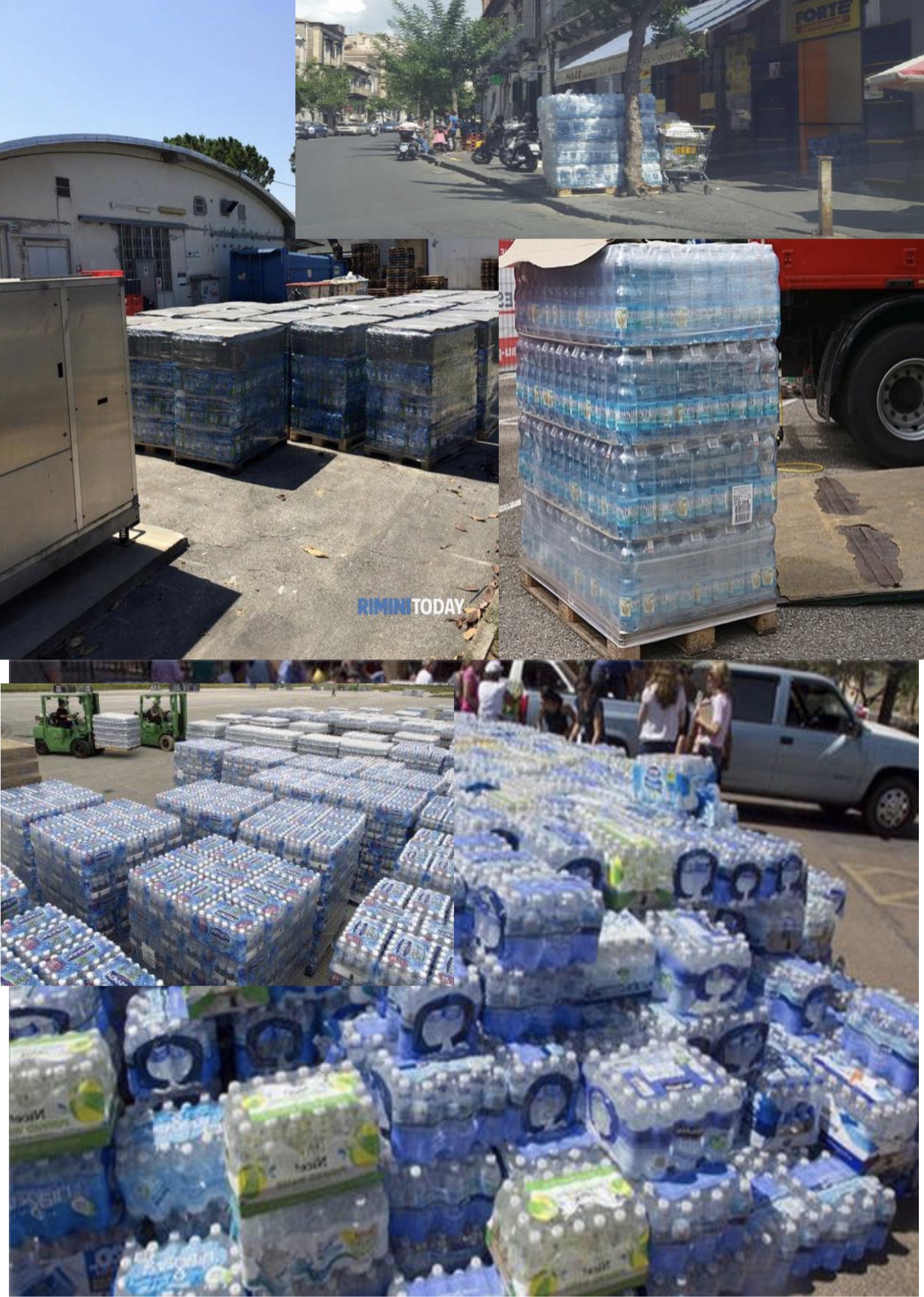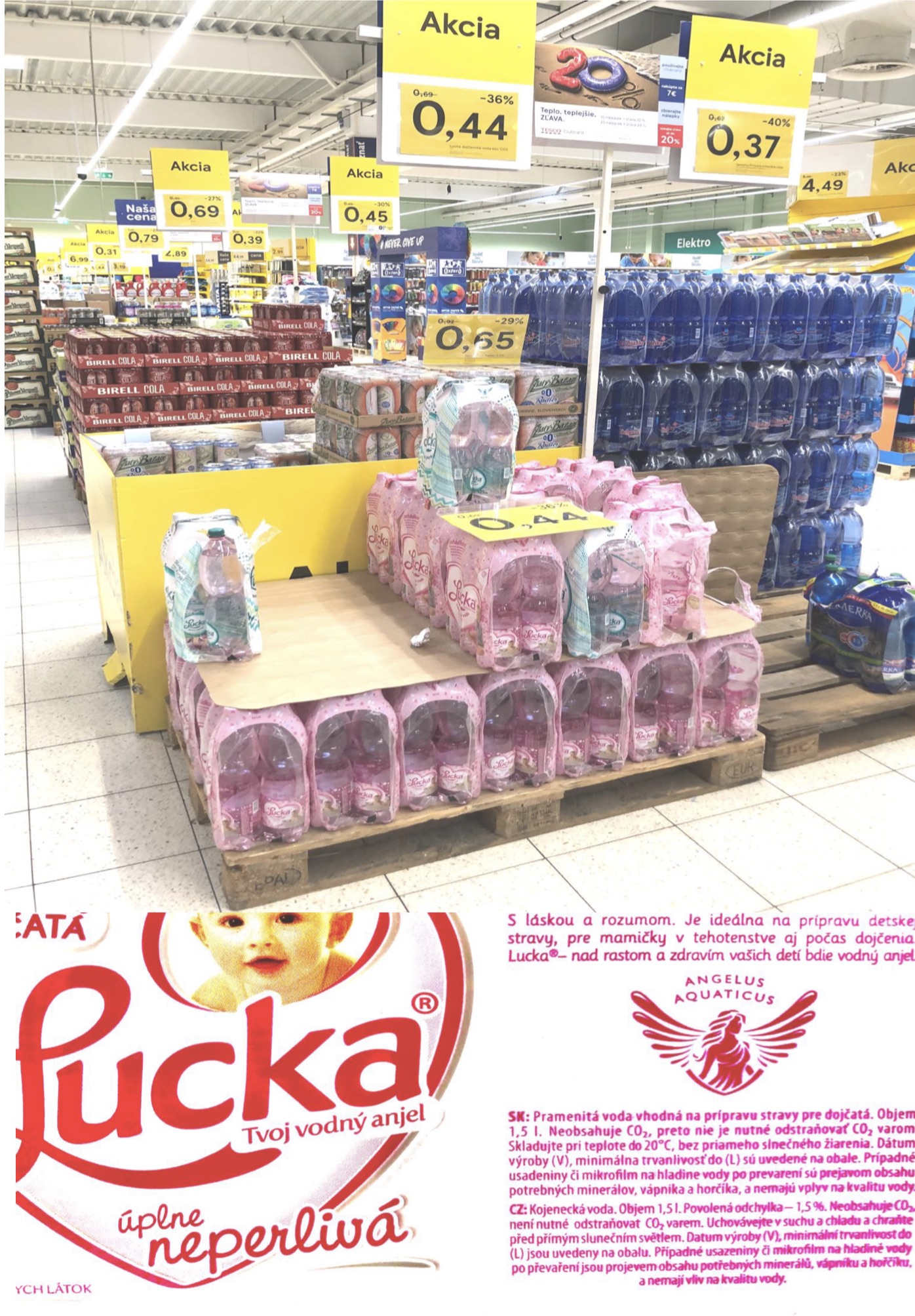 Disadvantages of store-bought water
When using Filtration PRO for a year you will save
The water is filtered through the active natural rocks of the filter in a similar way to spring water.
It is effective against:
 chlorine tap water (99%)
undesirable substances and odours in tap water
undesirable substances in the well itself (103 substances)
Celeste provides subsidies for the purchase of Celeste PRO professional filtration equipment as part of the Celeste EUŽP environmental projects. 
Administration and Service
CELESTE
Environmental networks for SR
Environmental networks for SR
IČO: 32 690 444
DIČ: 1023962357
IČ DPH: SK1023962357
UniCredit Bank – SK21 1111 0000 0068 5514 6002
Tatra banka-        SK44 1100 0000 0026 1990 8505